---
Kayumari in the Wildwood :  The Sanctuary program and Love in Action Offerings

---
W
e greet you in 2018 with gratitude and appreciation for our community and friends. Together, we have built a community of people devoted to living with open hearts and awakened minds. Together we support one another in the path of being a "walking prayer" for peace, as we bring love and healing to this time of both crisis and opportunity.
Kayumari in the Wildwood has been opened in our new location at Wildwood Foundation in Sonoma County. It is located in Guerneville, California, and sits on 200 acres of beautiful Redwoods. Wildwood has served as a retreat space for over 36 years. Their land is established as a conservation area with several species of rare plants that are being protected. In Wildwood we have found a place that is cultivating with us a great collaborative relationship, which will prove to benefit both of our communities. We all see this as the next step in our evolution, dedicated to creating a safe place for us to pray and play!
From 1995-2009 our land base in the Sierra Foothills offered a sanctuary for thousands of people from all over the world. Since 2009, Kayumari in the Wildwood has been the haven for our ceremonies and prayers. For two years, we resided at Black Mountain Retreat, a Buddhist center. This allowed us the time we needed to get clear about what kind of a relationship and which retreat center would allow us to go forward with our teachings, prayers, ceremonies and a way of life that is sustainable and in alignment with our mission. And that is what we found at Wildwood.
---
The Sanctuary Program

---
Sanctuary activities include providing prayer services, ceremonies and a variety of gatherings for worship according to various spiritual traditions. The purpose of the offerings is to invite individuals, families and the community to strengthen their relationship to the divine. The Ancient ways are calling for the healing of this land.
We also use Wildwood to gather for our many class offerings; Ministry Training Retreat and Stargate Mystery School, Children's Stargate and Sacred Ceremonies.  As a way of keeping costs down for our students, we are collaborating with Wildwood to hold fundraisers for the Sanctuary.


Please help us meet that goal with :

 • a membership : Kayumari in the Wildwood Membership

• or a tax deductible donation :

Love in Action Offerings




---
Kayumari in the Wildwood Membership
---
We have made arrangements with Wildwood for those who would like to join as members with them. These gifts go a long way towards helping Wildwood meet its expenses and maintain the lovely space for our times of prayer and play.
Membership in Wildwood is just $150 per year (or $275.00 for Family Membership). The membership year begins with your payment.
As Wildwood members, the Kayumari community will also have member weekends to enjoy the property and contribute to its caretaking through special projects. One weekend each year will be a weekend for both of our communities to get to know each other better and share our love for Wildwood's beauty and sacred energy.
With a Wildwood membership, the cost of these weekends is only $85 per night which includes lodging and food. The food is amazing and healthy and will treat your pallet as you treat your soul!!  There is also a hot tub and pool for our enjoyment.
To become a member of Kayumari in the Wildwood:

Questions? Contact:  centerforsacredstudies@gmail.com
The Sanctuary Program which provides a safe place of prayer will flourish with your financial support. There are many ways to contribute a tax deductible donation. We have several projects we would like to complete to help sustain this beautiful land.

Creating our Sanctuary:
Upcoming Projects are: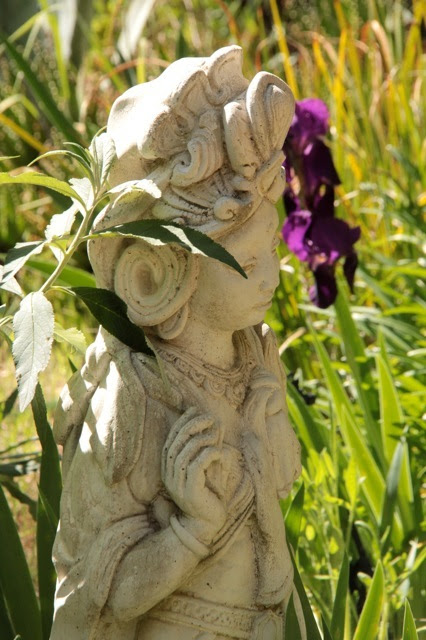 Finish Guest House Deck–$8000
New Dining Room Arbor–$1000
More Cottages in lower Tent Grove–$3000
Drip Mist Watering System–$1000
Re-landscaping–$2000
We are making good progress. We have already built two storage areas: one near the sweat and tipi grounds and one to store our Stargate class supplies and other ceremonial needs. We have hung our winged heart sign Kayumari in the area leading to our ceremonial grounds.

Our Pomo relatives have shared and built a sweat lodge with us. We have recently constructed a tipi site and our Earth Altar.
Consistent with our teachings from our Indigenous elders, we offer the use of our prayer sites on a donation/giveaway basis. The gifts we receive from ceremony and prayer are priceless. We practice reciprocity in gratitude and with the intention to sustain our sanctuary sites for those coming, in order to take care of life in this way.
We thank each and every one of you for your continued support to CSS and our Kayumari Community, our Global Kayumari Village, and the Prayer for Peace and Unity that we are walking together. Since we came together 20+ years ago, many things have been revealed to us. We are blessed with a way of life that continues to open us and grow us in so many ways. Because we are organic in nature and follow the ways of our Creator, the forms continue to change. As the forms change, our spiritual study is presented. We have met those challenges and created opportunities of possibility. We have matured and evolved. Our relationships have deepened and grown. For this courage and humility, we give thanks!!
We invite you to come to Kayumari in the Wildwood. Put your hands in the dirt and play with all our relations, as we continue our walk together! Let us plant peace and prosperity in our new home place! Let us water it with inspiration and joy!
We thank you for your generosity and for putting your Love in Action.
Blessings to you!


---
Love in Action Offerings
---
To contribute to Love in Action :
If you don't have a PayPal account, no need to sign up for one – you can just use any credit or debit card.

$5,000
$1,000
$500
$250
$100
$50
$10
Recurring Gift or Other Amount
Questions? For more information centerforsacredstudies@gmail.com
If you would prefer to donate by mail, send your tax-deductible donation to:

(Please order your check to Center for Sacred Studies)
Sanctuary program
Center for Sacred Studies
PO Box 2904
Guerneville, CA 95446
With So Much Gratitude!
 For more information centerforsacredstudies@gmail.com